Our theatre has stringent safety protocols to protect you, our audience, and our performers.
We are fortunate to have many entrances and exits directly to the open air. The ventilation in the theatre has been fundamentally improved, drawing in continuous fresh air at ground level and extracting it through the ceiling. We will carefully control your entrances and exits and will expect our audience members to wear masks throughout the performance. We believe that this will give every audience member the confidence in their personal safety which they will expect.

THE ORCHESTRA
Bournemouth Symphony Orchestra, our resident orchestra, also puts the safety of their players first. They have felt unable to commit so many young and unvaccinated players in close proximity for a prolonged time in our small pit or to be responsible for compromising the performance altogether should players become infected with Covid. This has been the most challenging of all the compromises we have faced.
The options we have considered include repositioning the orchestra to a separate building; reducing the number of players to a basic socially-distanced quorum; dispensing with an orchestra altogether and using just keyboards; or using pioneering technology to play the full orchestral score digitally live with the singers on stage. We have chosen the last of these. We are thrilled with the results and confident that you the audience will be too. You will hear a live spontaneous performance conducted live with the orchestra presented on multiple digital sound files. It is one remove from having the full orchestra actually present in the theatre, which we are unable to do, but to all intents and purposes as close to the live physical event as cutting-edge technology allows.
It also provides the certainty we need to deliver our festival as fully, as entertainingly and as safely as we possibly can.
Please do watch the two short films below, an introduction from me and a message from Dougie Scarfe, Chief Executive of The Bournemouth Symphony Orchestra.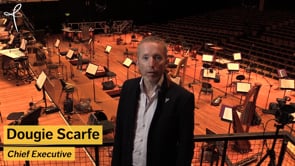 Dougie Scarfe - Chief Executive of The Bournemouth Symphony Orchestra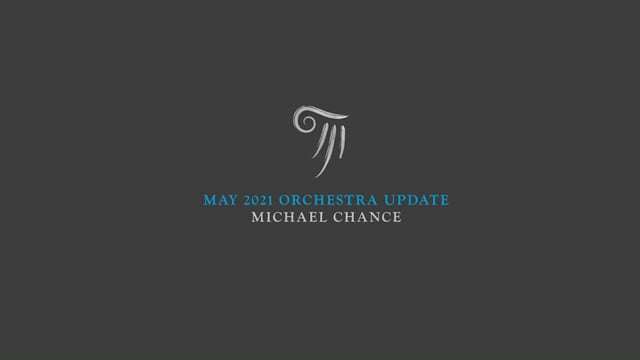 Michael Chance CBE - CEO & Artistic Director of The Grange Festival
If you still have any concerns please do not hesitate to contact me and I will do my best to answer them.
Become a Friend
Our Festival Friends ensure the success of each festival and are essential to sustaining the high quality of opera at The Grange.