This week we start with a short film. It needs no introduction, except to say that the sentiments so well expressed in it are shared by me and all our small team at The Grange.
I thought initially that this week's musical choices should match Rachel's words, but that would have probably led to a lack of variety, which is not what Playlists should be about. There are several longer segments this week, in addition to our normal last meditation. I hope some can be sung along to (one I know will be!) and others extend your own personal repertoires of favourite or at least known pieces.
The opening drone, because in essence that's what it is, starts slowly and infinitesimally. I urge you to arrange household quiet before you start. You'll understand why.
Again, Happy Listening
And I hope you all remain healthy and connected.
Michael Chance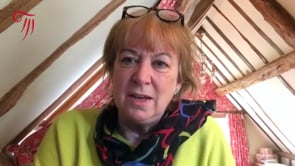 Track 1 - The Prelude to Das Rheingold - Wagner
Track 2 - Sumer is icumen in
Track 3 - La vie en rose - Edith Piaf
Track 4 - Prince Gremin's aria from Eugene Onegin - Tchaikovsky
Track 5 - Adagio from Trio no. 1 - Brahms
Track 6 - Draw on sweet night
Track 7 - Introduction and Allegro - Ravel
Track 8 - Auf dem gebirge - Schütz
Track 9 - Tosca - Puccini
Track 10 - Lucky man - Emerson Lake and Palmer
Track 11 - Deh vieni non tardar (Figaro) - Mozart
Track 12 - Concerto grosso - Corelli
Track 13 - Fantasia Concertante on a Theme of Corelli - Tippett
Become a Friend
Our Festival Friends ensure the success of each festival and are essential to sustaining the high quality of opera at The Grange.